Celebs Redefine the LBD at the Revolve Awards 2017 Celebrity News

Frazer Harrison/Getty Images
There's a reason why the LBD is a wardrobe staple: You can wear it anywhere—award ceremonies included. 
Case in point: the inaugural 2017 Revolve Awards. 
Celebrities, influencers and fashion obsessives came together Thursday night to honor the biggest trendsetters in the digital landscape. While the red carpet arrivals provided plenty of #outfitinspo, there was one prominent trend that really stole the night: LBDs. 
Before you assume we're talking about the classic iteration (think: Breakfast at Tiffany's), this is the Revolve we're talking about, which means every body-hugging, black mini had a little something extra about it. 
For instance, Chrissy Teigen's black gown glittered in sequins, while Shay Mitchell was literally laced into her dress. Ashley Tisdale wore a structural mini, while Victoria's Secret angel Elsa Hosk depended on feathers and a pretty amazing headband to keep her look from standing apart from the pack. 
Keep scrolling for more stars who made black dress look anything but boring.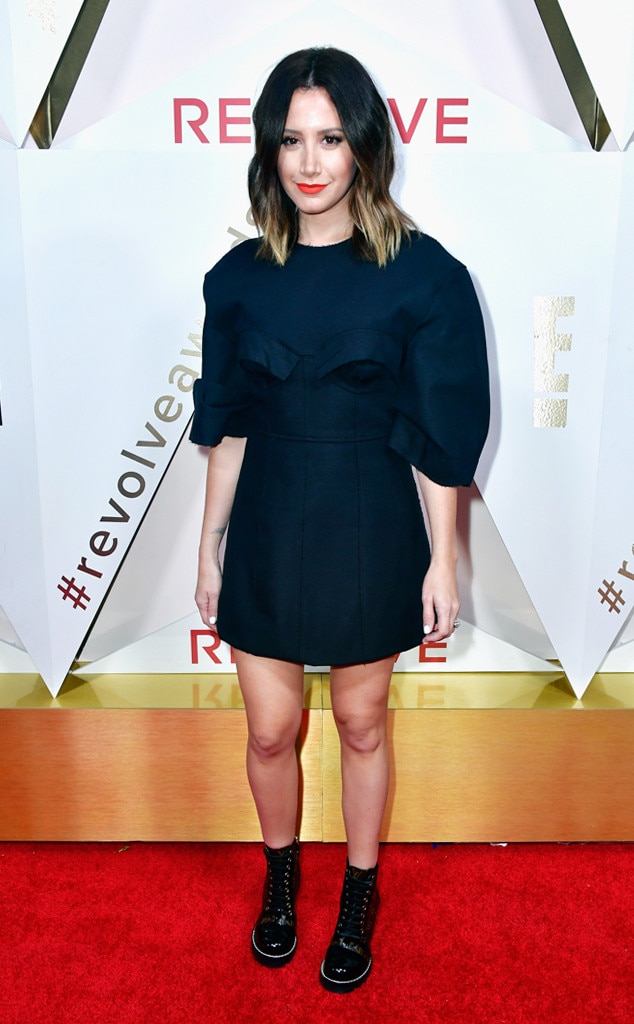 Frazer Harrison/Getty Images
Ashley Tisdale

The volume of this structural mini is grounded by the actress' combat boots.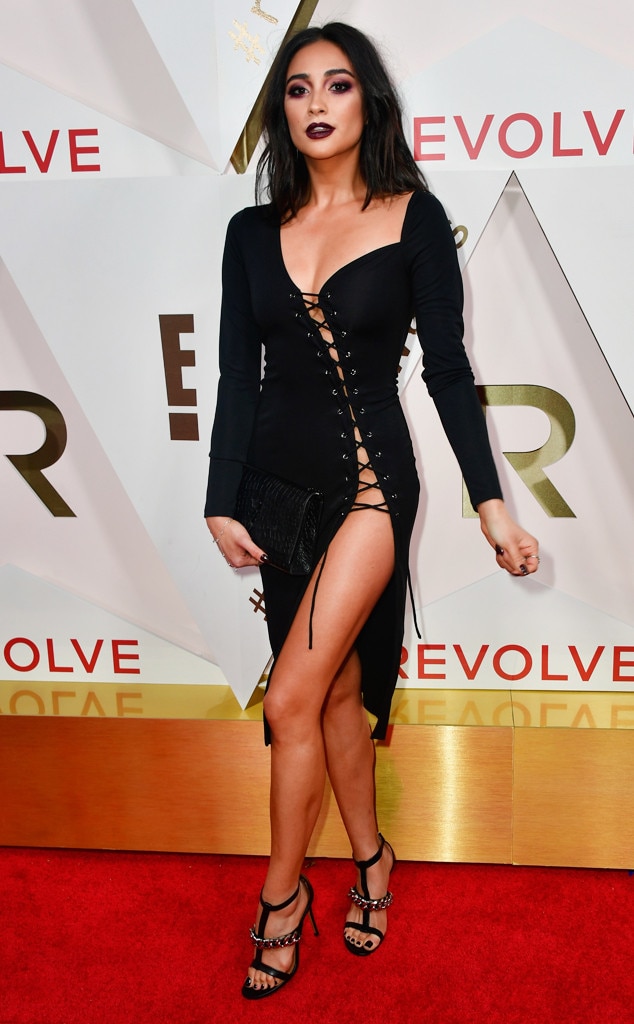 Frazer Harrison/Getty Images
Shay Mitchell

The Pretty Little Liars star was not only the award ceremony's hostess with the mostest, but she showed us how lace-up detailing can provide the same sexy, if not sexier, illusion as a high slit and strategic cut-outs. Just make sure to double knots those ends!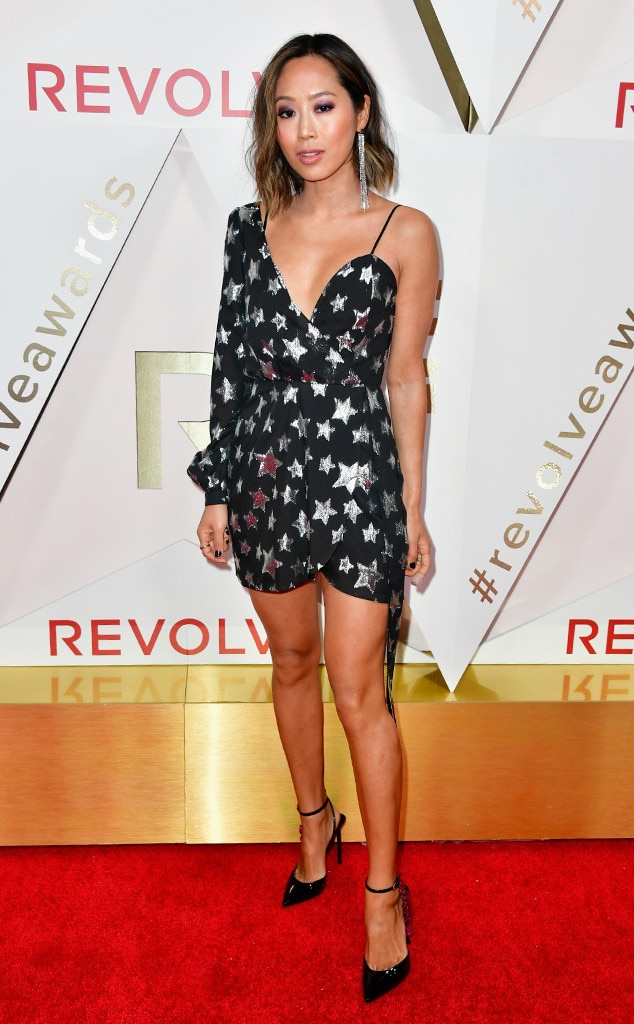 Frazer Harrison/Getty Images
Aimee Song

It doesn't matter what silhouette you're wearing, if it's star-studded like the influencer's, it will likely turn heads.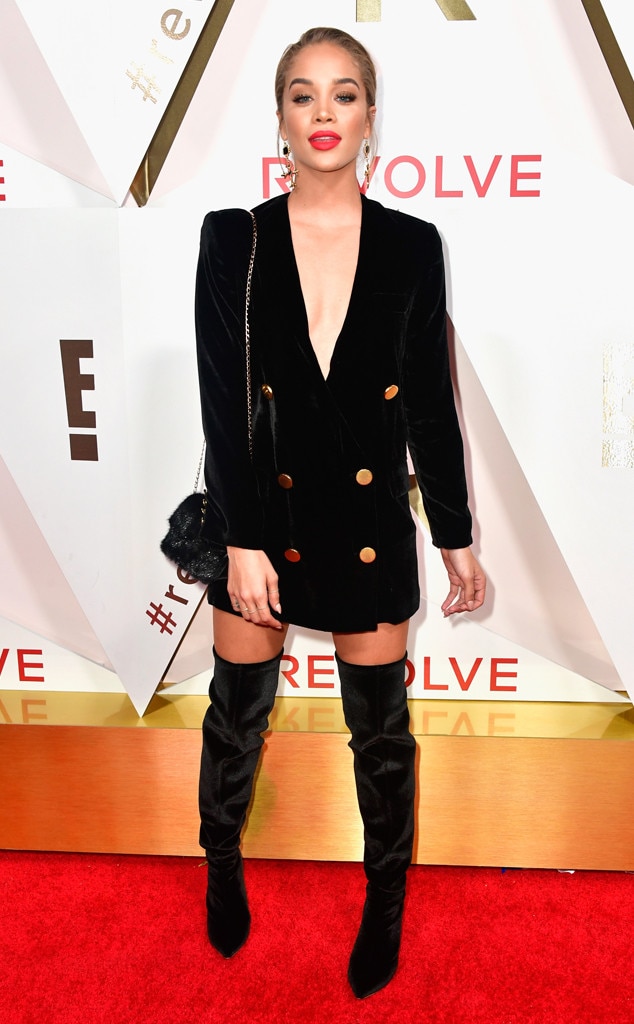 Frazer Harrison/Getty Images
Jasmine Sanders

Golden Barbie is making us rethink how we wear oversize coats: Go sans pants with thigh-high boots.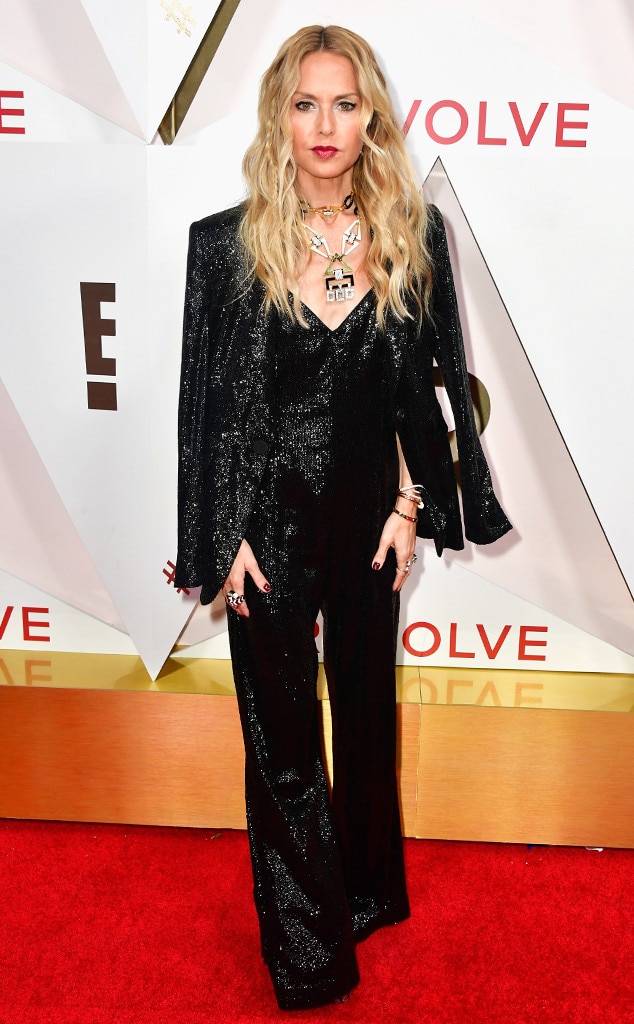 Frazer Harrison/Getty Images
Rachel Zoe

There isn't a wide-leg jumpsuit the stylist can't wear. Of course, to amp up this look, make sure the fabric shimmers and there's a jacket to match.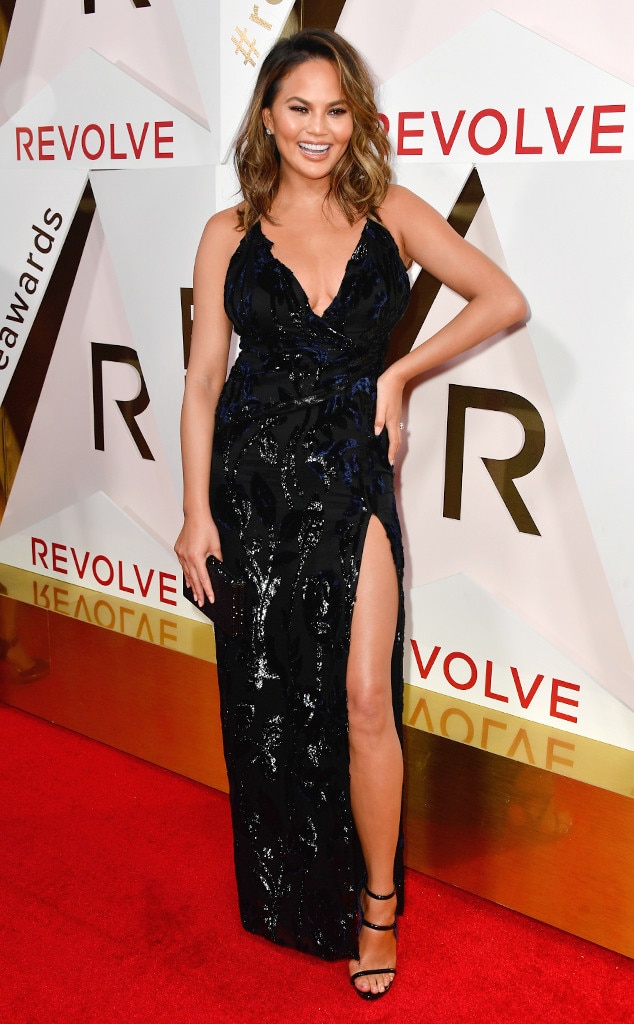 Frazer Harrison/Getty Images
Chrissy Teigen

The model could wear a simple LBD and still look amazing, but sequined embellishments really do add a shine.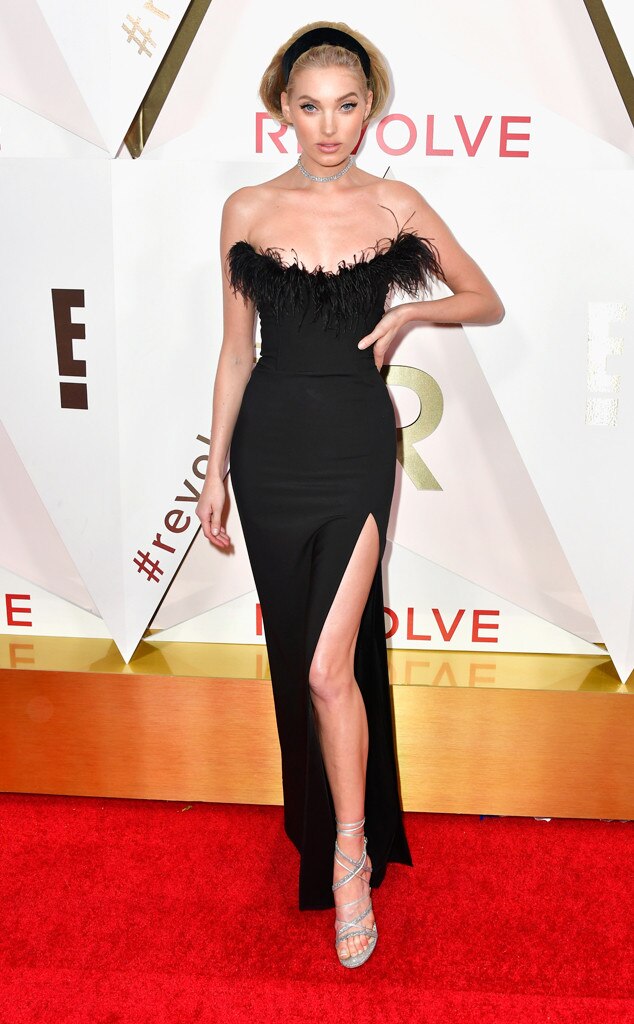 Frazer Harrison/Getty Images
Elsa Hosk

The feathers already make this body-hugging gown a best dressed contender, but the Victoria's Secret model's statement headband really tops off the look.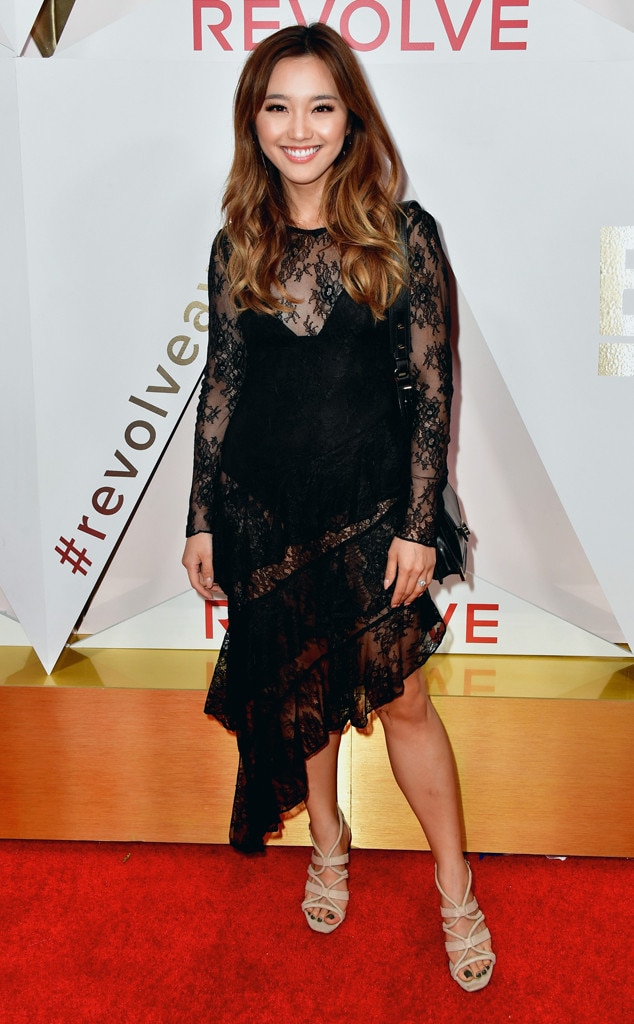 Frazer Harrison/Getty Images
Jenn Im

There were tons of sheer fabric on the red carpet, but the vlogger's lace ensemble brought a Victorian edge to the inaugural event.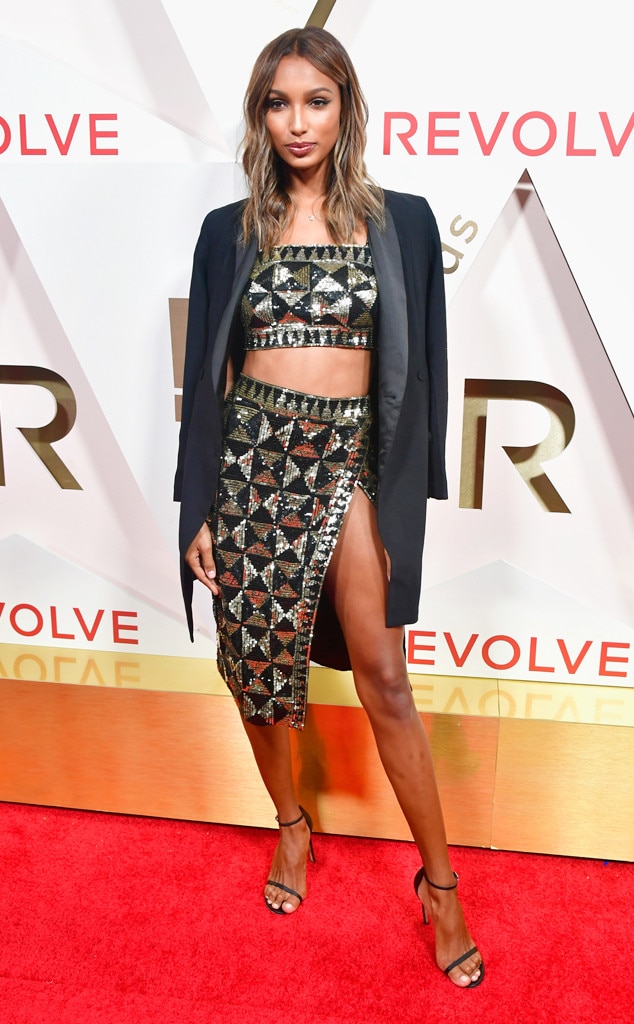 Frazer Harrison/Getty Images
Jasmine Tookes

The Victoria's Secret angel took a break from her wings for a night and channeled her best Egyptian goddess. The tuxedo jacket kept things modern. 
Would you wear any of these looks?
Tell us in the comments below. 
Celebs Redefine the LBD at the Revolve Awards 2017 Celebrity News

Source link
Related Search