Inside Kim Kardashian's Star-Studded Shower for Baby No. 3 Celebrity News

Everything's coming up cherry blossoms for Kim Kardashian's baby shower for baby no. 3.
The Keeping Up With the Kardashians star had a "Tea for 3" baby shower on Saturday and was joined by slew of famous pals including celebrity eyebrow artist Anastasia Soare, celebrity hairstylist Jen Atkin, Chrissy Tiegen, as well as sisters Kylie Jenner, Kendall Jenner and Khloe Kardashian. Her grandmother was also at the baby bash.
The event was blooming in pink cherry blossoms, which were showcased all throughout the event. Kardashian, who confirmed she was expecting a third child with husband Kanye West in September, referred to the decor as a "cherry blossom forrest." 
Kim's daughter North West was dressed up in an oh-so sweet Chinese-style dress and fuzzy slippers. Meanwhile, Khloe wore blue to the pretty in pink party and pal Chrissy had everyone envious in her form-fitting green dress.
The reality star also gave her guests some very Kardashian-inspired party favors. The gifts to the lovely ladies were from Kim's latest project under her KKW Beauty label, which is three new fragrances, Crystal Gardenia, Crystal Gardenia and Crystal Gardenia Oud, due out next week.
Check out the rest of the afternoon of pink delights…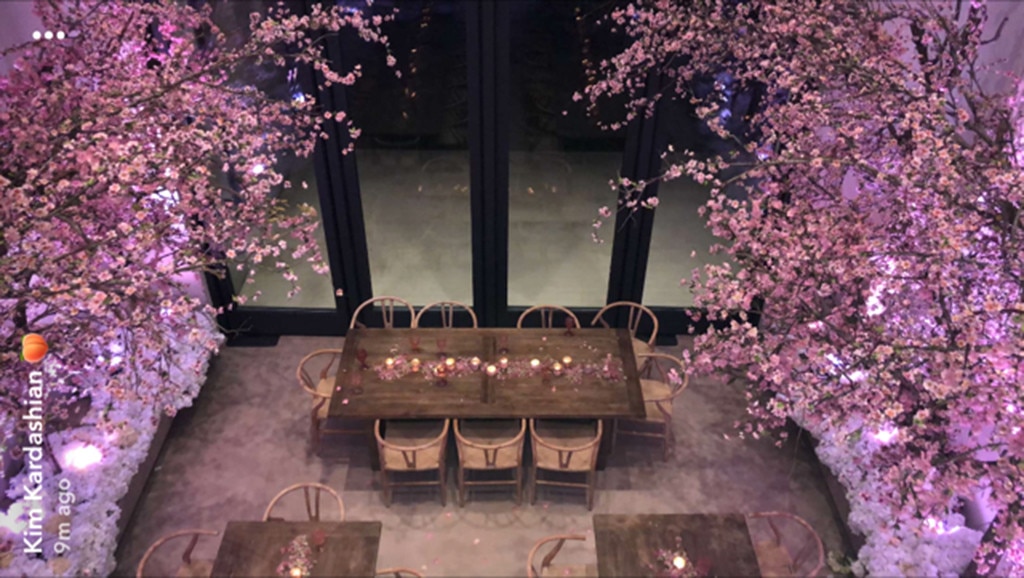 Kim Kardashian/Snapchat
Pretty in Pink

The event was all about pink cherry blossoms.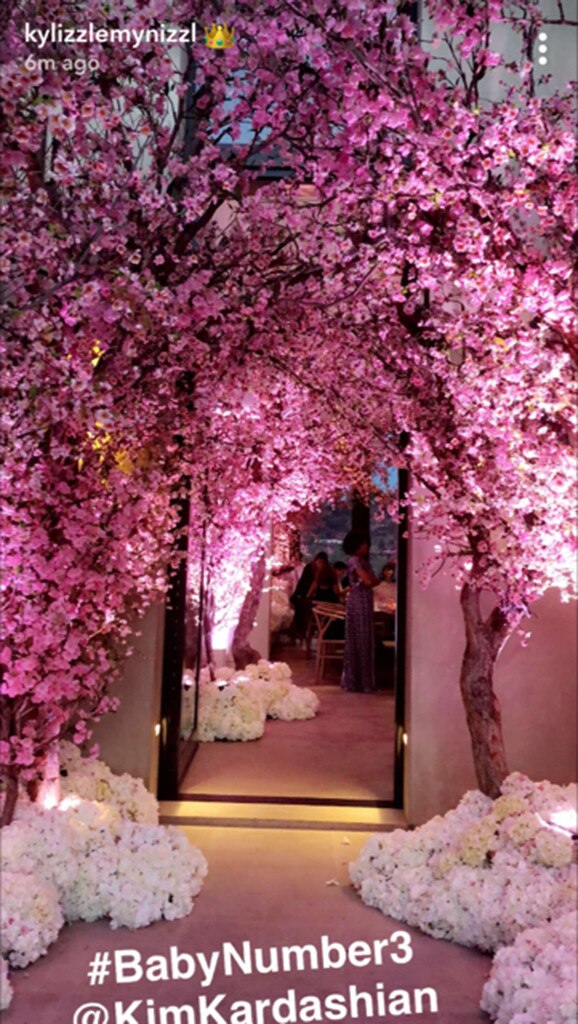 Kylie Jenner/Instagram
Cherry Pickin'

Kylie Jenner posted this dreamy shot of the pretty-in-pink party.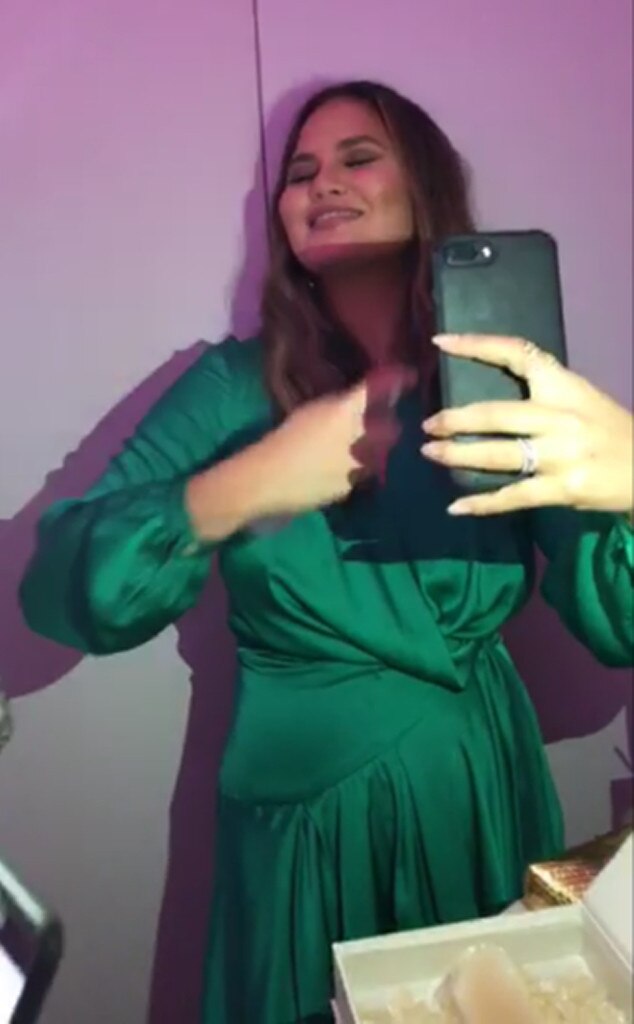 Kim Kardashian/Snapchat
Legendary Lady

John Legend's lady love couldn't help but smile at Kim K.'s party.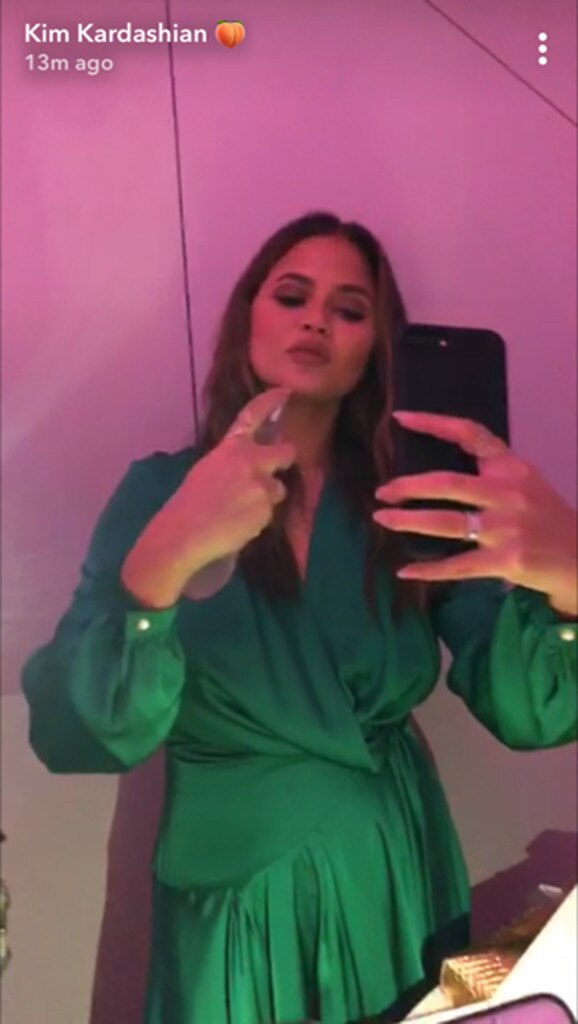 Kim Kardashian/Snapchat
Going Green

Chrissy Teigen got into the goodies…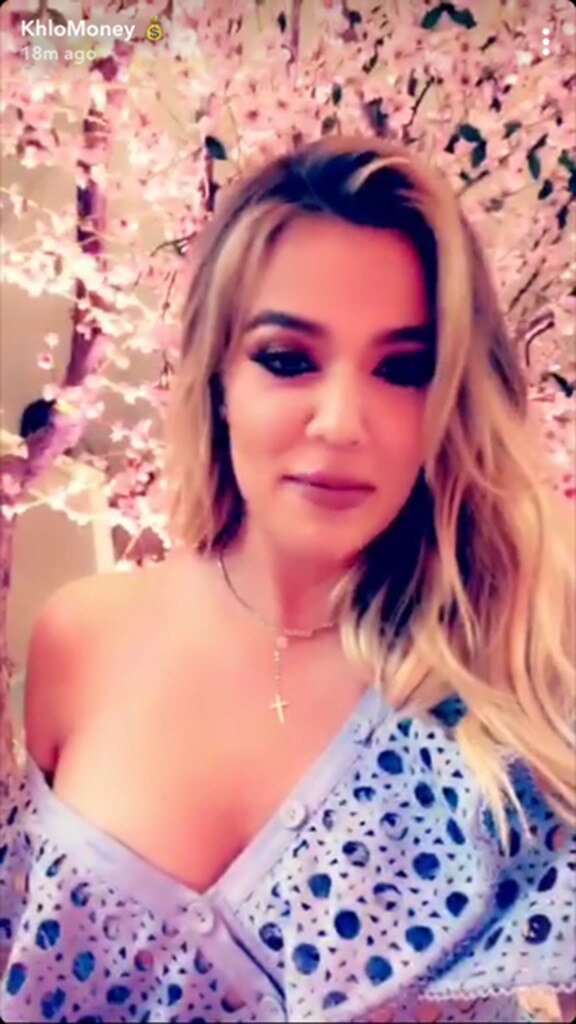 Khloe Kardashian/Snapchat
Head and Shoulders

Khloe Kardashian wears and off-the-shoulder ensemble for her big sister's baby bash.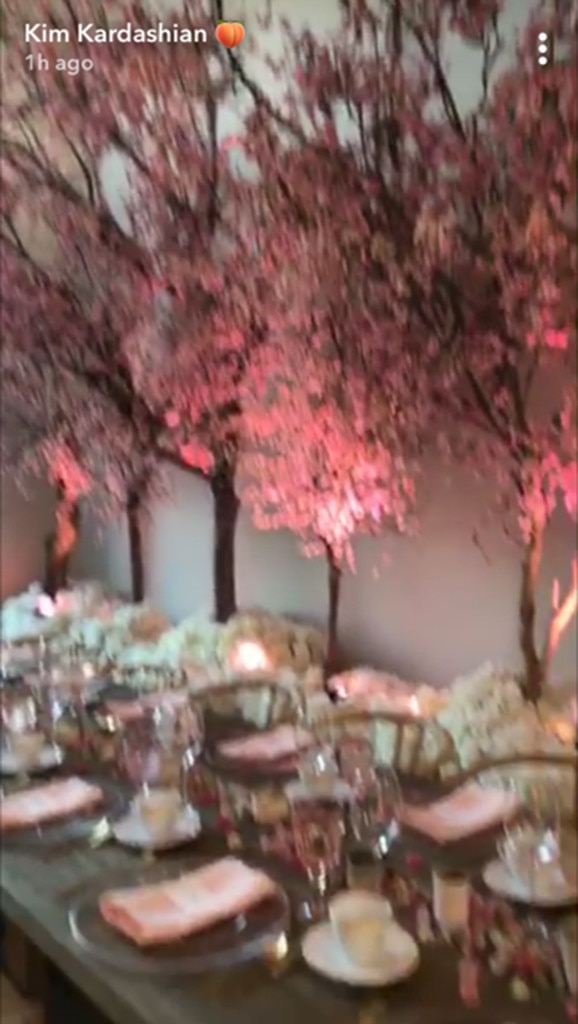 Kim Kardashian/Instagram
Ma Vie En Rose

Kim is all about cherry blossom for baby no. 3.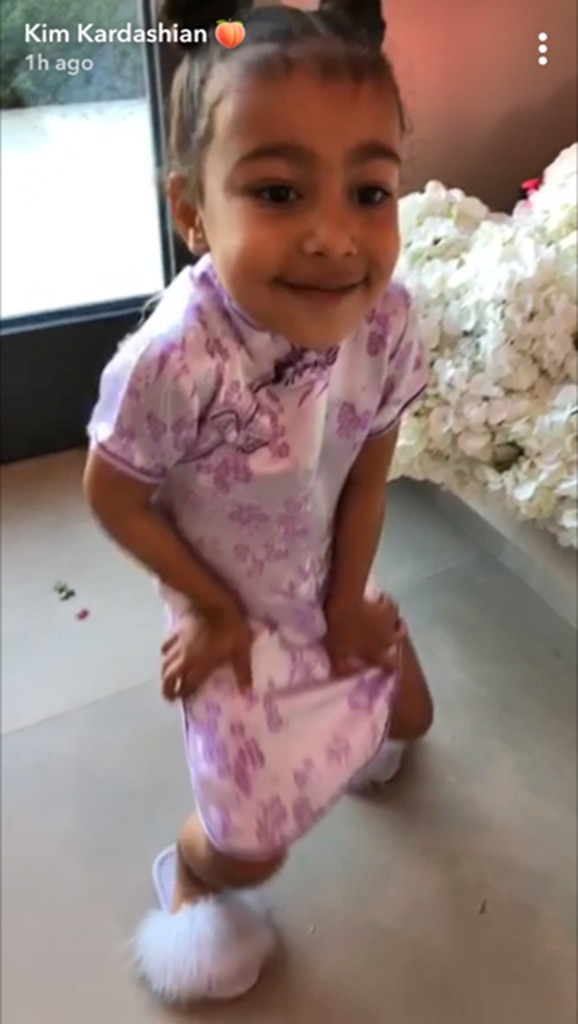 Kim Kardashian/Instagram
North Star

Kim's oldest looks oh-so happy to celebrate baby no. 3. "Look at the cute little dress Northie is wearing," gushed mom.
Watch a brand new episode of Keeping Up With the Kardashians Sunday at 9 p.m., only on E!
Don't miss E! News every weekday at 7 and 11 p.m.
Inside Kim Kardashian's Star-Studded Shower for Baby No. 3 Celebrity News

Source link
Related Search